Talent is overrated.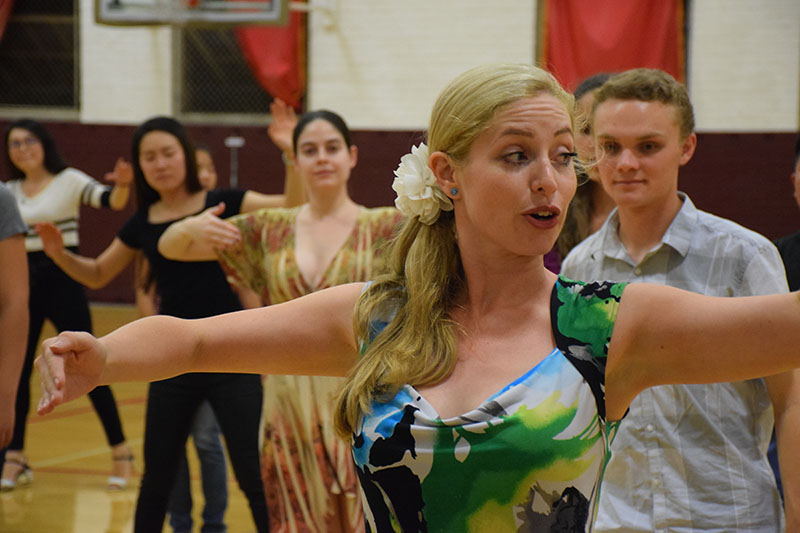 My entire teaching philosophy is based on this notion. Here's how I came to this conclusion: I spent 5 years competing with the USC Ballroom and Latin Dance Team, always progressing just a little more slowly than everyone else. However, I practiced on my own relentlessly. Thanks to an amazing teacher, I came to understand that dance is just a series of easy movements that simply need to be coordinated. That was when I realized that good dancing is not reserved for the gifted elite. I was in the middle of my masters program at USC when I decided to become a professional ballroom dancer. Shortly thereafter I graduated with a Masters degree in teaching, and it has come quite in handy while training my own dance students.
During my last year dancing as an amateur ballroom dancer, my partner and I danced at the US Amateur National Championship and became US Finalists in both American Rhythm and 9-Dance. Not long after that, I became the 2007 US National Pro-Am Smooth Champion. Now, I am dancing professionally and have made the finals of many major professional ballroom dance events.
So yes, I believe that talent is overrated. I believe that dedication, efficient practice, and guidance from a knowledgeable instructor are far more important. It is this idea that shapes the way I teach. If you want to dance, you can dance. I'll make sure of that.